I've been playing around with black and white conversions of some of my images and I'm really enjoying some of the results. Here's one from an early shoot with Dayna Deluxe. Click image for Full Size.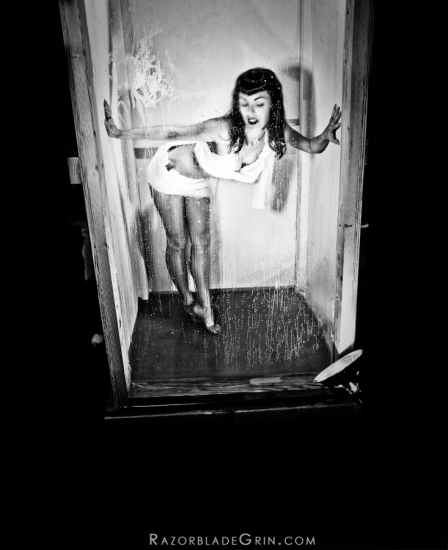 In some of the images I've been working on I like the way the way some details get muddied up and others become more defined (like the lines in the box itself) or take on a completely different feel, especially with the contrast. I dig the nasty aesthetic.
I've also been thinking about framing in images more lately, and in the one I wanted to include a lot of the shadows around her, I like the idea of someone in this box, just sort of floating out there in the frame.
-J