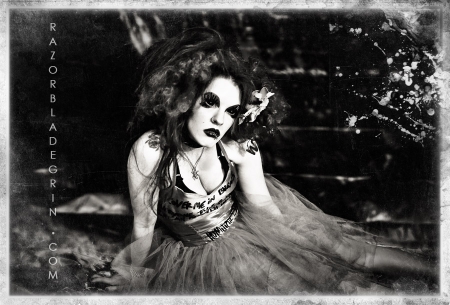 Here's an image from my first shoot with my cross continent Voodoo Soul Sister Ugly Shyla.  I'm reworking some of the images in color, but I couldn't resist doing another black and white conversion before I post the new color ones. I wanted to go with the really high contast burned out whites I've been digging, but looking at it now, I think it might be a bit too much.  I love how the bottom of her dress looks with those grays, so I might go back and bring down that central exposure a bit and bring up a little more detail.
Thats what [digital] darkrooms are for right?
Next Week: More reworked (and color!) images with Ugly Shyla.
-J