Here are two images I shot while wandering about Hollywood Blvd. with Dr. Girlfriend a few weeks back.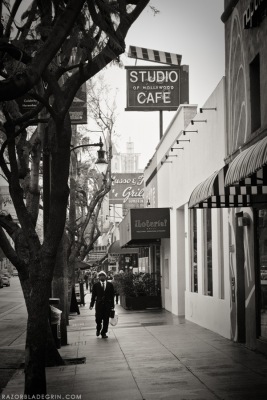 I really like this one, I just saw this gentleman coming up the sidewalk in a suit, a bit ahead of Frank & Musso's and the image struck me as very vintage, I had to snap a photo.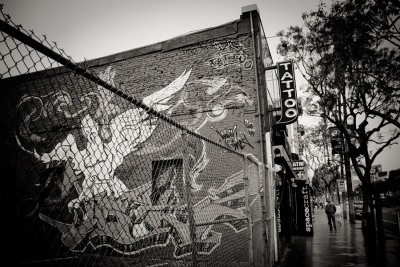 This image is of a mural on the side of a tattoo shop near the corner of Hollywood & Whitley. The video at the bottom is a quick sample of footage shot in 1080P HD of a graffiti mural around the corner from where I used to live. Its just me having fun with racking focus, but I thought it would be cool to post up a black and white photo and a color video of the same area.
(I color graded it in Final Cut)
-J